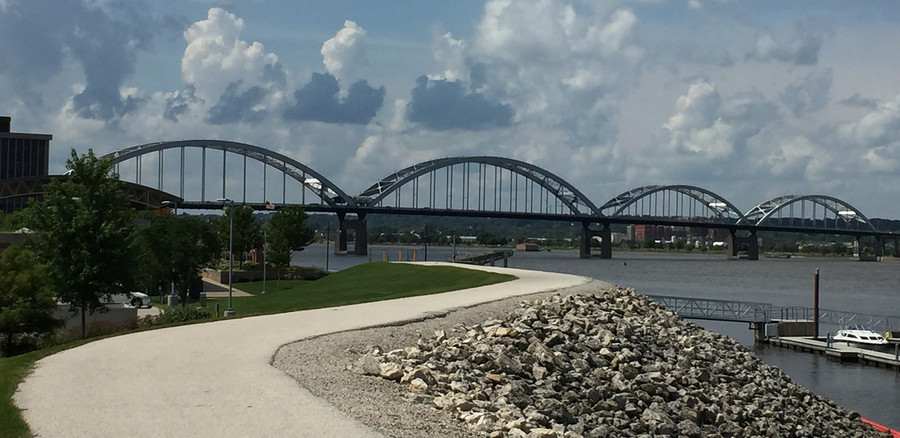 HOW DID QC TRAILS BEGIN?
The QC Trails website originated out of the Partnerships to Improve Community Health (PICH) Program, Division of Community Health (DCH), Centers for Disease Control and Prevention (CDC). PICH was a 3-year initiative that supported implementation of evidence-based strategies to improve the health of communities and reduce the prevalence of chronic disease. The Quad City Health Initiative (QCHI) was awarded funding to help enhance local efforts that increased access to environments with healthy food or beverage options and that increased access to physical activity opportunities. Bi-State Regional Commission was engaged as a partner to implement QCTrails.org.
WHO HELPS SUPPORT QC TRAILS?
Bi-State Regional Commission, the regional planning organization for the Quad Cities, headed up the project to develop the interactive, web-based map that shows connectivity between public resources for physical activity. Bi-State staff engaged the Center for Community GIS (CCGIS), a custom mapping services company located in Maine to develop the website, mapping environment, and content management system.
WHAT IS BE HEALTHY QC?
Be Healthy QC is a cross-sector community coalition operating under the Quad City Health Initiative. Our vision is that all sectors of our bi-state community align and work together on program, policy, systems and environmental changes in order to create a "culture of wellness" that supports healthy eating and active living. For more information on Be Healthy QC and the Quad City Health Initiative visit behealthyqc.org.