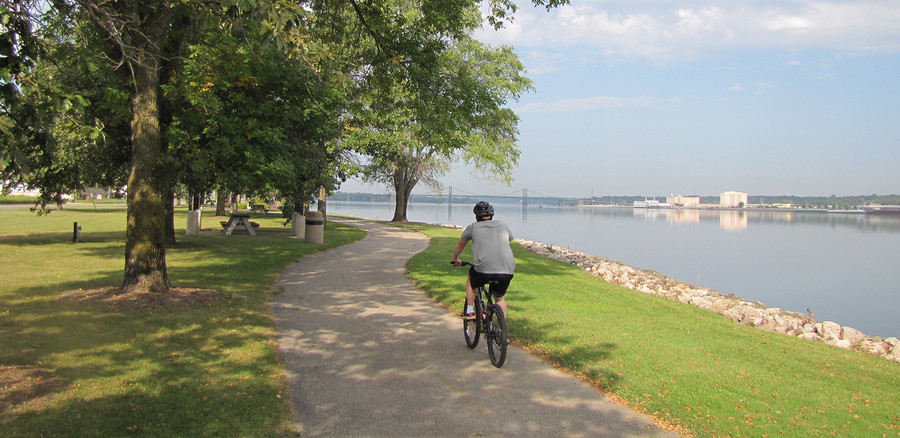 tracking
YOUR trails
If you haven't already discovered this for yourself, QC Trails contains a lot of information about trails in the Quad Cities. But QC Trails is not just a resource for discovering trail opportunities in the area. When you create a new QC Trails account, you can begin keeping track of all your trail adventures in one convenient place.
Favorite trails to keep track of trails you really love.
Wishlist trails to make note of trails that you absolutely must get to soon.
Complete trails to keep a record of all trails you have done.
Add Trail Logs for trails that you have completed making notes about your specific experience, the date, distance traveled, and your mode of travel.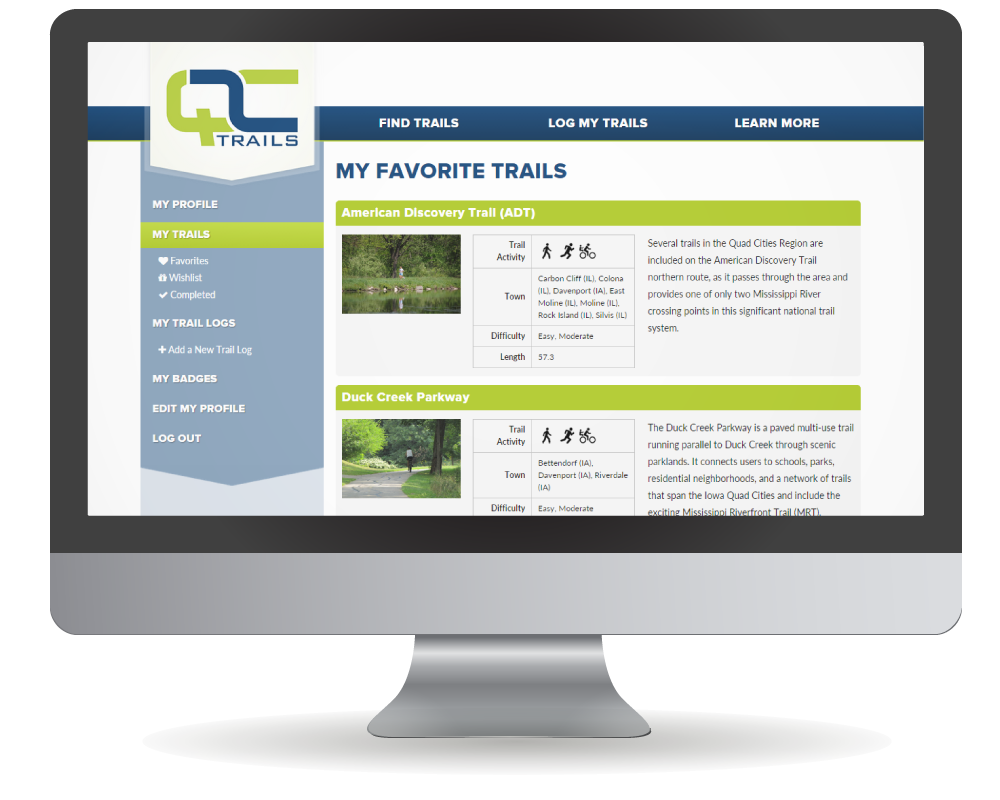 Use "My Trails" to remember all those trails that you have done with your family. Log your miles and trail activities to keep an exercise and fitness record for yourself. Educators, set up challenges between classes to see whose students complete the greatest number of trails during the school year.
QC Trails also makes using "My Trails" fun by awarding you badges based on your trail completion patterns. Read more about how you can earn badges.
Log your trails and never forget the places QC Trails takes you!