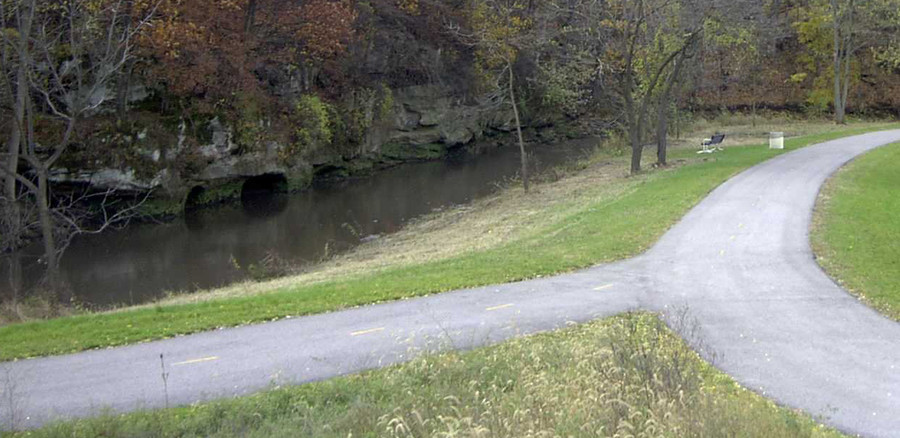 For Educators
Despite a growing body of evidence of the health benefits of outdoor physical activity, most children (and adults, too!) in the United States could get out and Move More.
Many schools are encouraging youth to engage in more physical activity. While getting students out on a trail is a great way to encourage fun and fitness, this is challenging to do on a regular basis during the school day.
QC Trails, when woven into the fabric of individual classroom or school-based physical education programming, can encourage and motivate students and their families to visit trails outside of regular school hours.
Here are suggestions for tangible ways to introduce and integrate QC Trails into the classroom:
Try it, you'll like it! If you are reading this, you are probably already familiar with QCTrails.org. Use the website to find a new adventure for yourself or your family, if you haven't already. Did you save a trail log or earn a badge?
Explore! We all know that great teachers are passionate about the subject matter they share with students. Explore trails posted on QC Trails (Find Trails) and discover for yourself how many incredible places there are to walk, hike, bike, or paddle in the region. We bet you'll discover places and trails you didn't even know existed and you'll want to share them with your students!
Get oriented. Learn how to use QC Trails so you can effectively navigate the different parts of the website with your students (see Map Basics and Search Basics). You want students to focus on the trails, not just the technology.
Introduce the website to your students. Whether you or your students are familiar with using QC Trails or not, consider ways to facilitate co-learning so that you and your students learn how to use the site together.

Becoming familiar with the interactive maps on the website is a great exercise in reading maps and exploring the region. On the Find Trails page, find your school and which trail postings are closest to the grounds. Have students find their homes and nearby trails. Zoom in the map to see all trail lines and how they intersect across the Quad Cities. Open detailed trail pages and identify the different types of map pins. There's lots to explore on the website!
Ask your students to find good trails to take their grandparents on, where to go to see wildlife, or which ones would be good for commuting by bike. Have them support their selections with the content—maps, text, photos, vertical profiles—that appears on the detailed trail pages.
Remind students that one of the really great things about trails in the Quad Cities is that most of them are free to use!
Hit the trail! Have students identify three trails that they could visit and complete some portion of with their family, friends, or other group. Help students learn how to prepare for visiting a trail: check the weather from QC Trails, notice the Trail Tips on the sidebar, and start with easier and shorter trails.
Set a timeline for visiting the trail and for students to report back on their experience. Encourage picture and note taking of what they experience.
Be thoughtful about how you will manage your class and that some students may not be able to make it out to a trail. Remind your students that there are multiple benefits of being out on trails that are both physical and emotional—it's not all about logging the most miles.
Track progress! QC Trails allows you to keep a personal log of all your trail adventures (see Getting Started) with a free account (see Create Account). Create a QC Trails account for your class and use it to track all the trails that your students complete on a weekly basis. Save trail logs noting which students completed which trails. See how many trail miles your class completes. Which badges did you earn (see Earn Badges)? Create a competition within the school to see which class completes the most trails. Encourage students to create their own accounts. Engage adults—invite other teachers and staff to participate in school-wide trail challenges.
Go treasure hunting! Use QC Trails as a platform to teach about geocaching (see Tips & Tricks). Learn more about this worldwide game of GPS-driven treasure hunting at Geocaching.com.
Celebrate and share! Use QC Trails' sharing widgets to celebrate your class's accomplishments (see Getting Started).