Trailhead Information
This widened sidewalk may be accessed from multiple commercial locations all along the both sides of E 53rd Street from it's western terminus on Fairhaven Road to its eastern counterpart at Utica Ridge Road.
Description
This 1.0 mile multi-use path parallels E. 53rd Street in Davenport. It consists of a widened sidewalk on both sides of the street. The trail is separated from the street and its surface is concrete, perfect for walking, running, and biking. The trail continues along E. 53rd Street bridge over I-74 in an additional lane.
Trail Manager
Visit the City of Davenport online for more information or contact: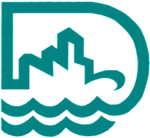 Photos
No photos have been added to this trail yet.