Trailhead Information
The park address is 2866 Sauk Trail Road, Kewanee, IL. Sauk Trail Road is off of IL-78, 5.5 miles north of Kewanee or 5.2 miles south of Annawan. The road circles around Johnson Lake, providing access to trails, picnic sites, camping, the boat launch, and the historic Ryan's Round Barn. These locations all have parking areas associated with them, which are not shown on the map.
Description
Johnson-Sauk Trail State Recreation Area has 3.7 miles of trails, ranging from one-quarter mile to 1 mile in length, from easy to moderate, and taking hikers along the lake or through land ranging from rolling prairie to pine plantations and bottomland hardwood forests. If additional miles are desired, the trails have been designed to connect via the loop road, so hikers can link one to another, to make a longer loop around Johnson Lake.
Bicycles may ride along the park's paved road, which is a 3.2-mile loop.
Johnson-Sauk Trail is an all-season park, with summer hiking trails doubling as trails for 3 miles of cross-country skiing. Ski trail maps are available at the park.
Other park amenities and activities include:
Ryan's Round Barn: This historic barn stands 80 feet high and 85 feet in diameter and features a 16-foot diameter floor to ceiling silo. The barn's main floor houses an extensive collection of agricultural antiques. Open with limited hours for tours.
Picnicking: Five picnic areas with tables and cook stoves/grills and reservable picnic shelter.
Boating: The boat launch is adjacent to the marina near the dam. Only electric trolling motors are permitted on the lake.
Fishing: Johnson Lake (58-acres, maximum depth of 21 feet) features excellent populations of largemouth bass, crappie, bluegill, channel catfish, and bullhead. Numerous fish cribs and attractors have been installed to enhance fishing. In addition, muskie and northern pike have been released in recent years, providing visitors with an exciting new fishing opportunity. Fishing is permitted by boat (electric trolling motor only) and along the shoreline.
Camping: The Chief Keokuk Campground features 95 sites for campers and/or tents, a playground, and seasonal water, showers, and dump station. A primitive cabin (Chief Tecumseh Cabin) overlooking Johnson Lake is available year round. The Chief Black Hawk Group Area on Lakeshore Loop Road is available seasonally for organized youth/adult group camping. For more information and reservations, see the Johnson-Sauk Trail website.
Hunting: Controlled pheasant hunting site by reservation. Hunters can pursue deer with a bow and arrow, plus dove and squirrel with shotgun only. Spring turkey hunting is by permit only.
Winter sports: ice skating, ice fishing, sledding, as conditions allow.
Other Information
Located on a glacial moraine that forms the beautiful, rolling hills of Henry County in north-central Illinois, the park sits astride a trail that led Native Americans from Lake Michigan to the confluence of the Mississippi and Rock Rivers.
Operating Hours & Seasons
Summer Hours (May 1 - November 1): Sunrise - 10PM
Winter Hours (November 1 - May 1): Sunrise - Sunset
Elevation Profile
The trailheads shown in these elevation profiles correspond with the trailheads shown on the above map.




The elevation profiles above approximate terrain along the specified sections of trail and are provided for general information. Use your best judgment to choose trails with elevation changes to match your comfort level. See QC Trails Terms of Use for more information.
Trail Manager
Visit Johnson-Sauk Trail State Recreation Area online or call (309) 853-2425 for more information.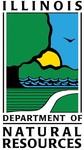 Illinois Department of Natural Resources
One Natural Resources Way
Springfield, IL 62702-1271
Phone: (217) 782-6302
DNR.Greenway@illinois.gov