Trailhead Information
The sidepath can be accessed just east of I-74 at Utica Ridge Road in Bettendorf. The trail can also be accessed at Middle Road in Bettendorf.
Description
The 1.2 mile Spruce Hills Drive Sidepath is a great connecting trail to the Utica Ridge Road Sidepath and the Middle Road Sidepath. This trail connects major corridors in Bettendorf and passes by neighborhoods, businesses, and local attractions. One such attraction is the Family Museum, which is located just off the sidepath. The museum features exhibits and programs for children 8 and younger. Nearby is Bettendorf's Learning Campus, Faye's Field, and the Bettendorf Public Library and Information Center. The Family Museum Born Learning Trail is also a must see for the kids. Have fun biking, running, or walking along Spruce Hills Drive!
Other Information
The following rules apply to all persons using the recreation trails within Bettendorf city limits:
Bicycle riders shall ride single file on the right. They shall pass only on the left and sound a warning upon approach and pass of other users of the trails. The speed limit for any recreation trail is 15 miles per hour.
Walkers shall walk no more than 2 abreast.
Dogs shall be leashed and positioned to walk on the grass.
No person shall stop or stand on the path to visit. Baby strollers may be parked on the area adjacent to the path.
Trail Manager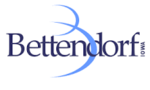 City of Bettendorf, Iowa
Parks and Recreation
Bettendorf City Hall
1609 State Street
Bettendorf, IA 52722
Phone: (563) 344-4113
blovich@bettendorf.org
Photos
No photos have been added to this trail yet.