Trail Alerts
Safety: Be a Safe and Respectful Paddler –
Paddling conditions will vary according to the weather and season, so always exercise caution and always wear a lifejacket; be prepared to swim and never boat alone. File a float plan with a friend who will check up on you. With good judgment and proper equipment, the risk associated with paddling can be minimized. Respect the natural world and the rights of landowners, and be considerate of other outdoor enthusiasts. Paddlers should seek to avoid causing erosion, trampling vegetation, disturbing wildlife, and harming water quality.
Safety: General Dam Warning –
Stay well clear of dams and utilize designated portage areas.
Safety: Potential Flooding/Water Hazards –
This trail is located close to or on open water, wetlands, or floodplain. Please use caution and be alert for water near or on the trail. Be alert for flooding and swiftly moving water. Check with your local trail manager for more information on closures during periods of high water.
Trailhead Information
The Illinois Department of Natural Resources has a few boat ramps along the canal in this region, and allows paddling as well as other boating. When there is not a boat ramp available, you may need to use a parking area for the adjacent Hennepin Canal Parkway Trail and then carry your boat to the water from there. Use your good sense and respect private property as you locate a launch point for your boat.
Description
The route shown starts near the edge of Henry County and continues to the Rock River. Along the way, you will pass under many bridges, and you may also have to portage around some, depending on their support structure. In some places, you may be able to paddle through a large culvert to continue under a road. Use the adjacent Hennepin Canal Parkway Trail for any portages.
Along the route, you will come upon five locks, none of which are used. Some may have been restored, while others have been replaced with concrete walls, creating a series of waterfalls. These will all require short portages. You will also have the opportunity to paddle through three of the canal's original nine aqueducts -- concrete troughs which carried the canal and its traffic across larger rivers and streams. In a few places, aqueducts have been replaced by pipes that carry the canal flow under a creek or river, thus necessitating short boat carries.
For shorter, portage-free routes, paddle between Lock 23 and Lock 24 (10.1 miles) or Lock 24 and Lock 25 (5.4 miles).
Although paddling is permitted on the canal, the Illinois Department of Natural Resources does not recommend that you paddle farther west than Lock 26 on the main portion of the canal.
Enjoy your exploration of the canal and the beauty, wildlife, and history that it contains. The waters are calm and will require effort when paddling (without current to assist).
Other Information
The Hennepin Canal played an important role in the history of the United States, and to commerce and industry beginning in the 19th century. The entire canal is listed on the National Register of Historic Places. Construction of the canal began in 1892 and the first boat, the Marion, went through in 1907, reducing the distance from Chicago to Rock Island by 419 miles. As the canal was under construction, the Corps of Engineers was widening the locks on both the Illinois and Mississippi rivers. With lock chambers 20 and 40 feet narrower than the rivers it connected, the canal was obsolete before the Marion made her initial voyage.
By the 1930s, the canal was used primarily for recreational traffic. The Hennepin and its sister canal, the I & M, tied the Illinois, Des Plaines and Mississippi river systems into a transportation network connecting Lake Michigan to the Gulf of Mexico. The I & M was completed nearly 60 years earlier and helped make Chicago one of the nation's greatest cities. The Hennepin Canal, which at one time was known as the Illinois and Mississippi Canal, was open to boat traffic until 1951. There was no cost to use the canal. Ice made from the canal's frozen waters was sold during the winters to help pay the canal's maintenance costs.
Trail Manager
Visit the Illinois Department of Natural Resources Hennepin Canal State Trail online for more information or contact: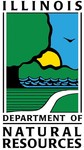 Illinois Department of Natural Resources
One Natural Resources Way
Springfield, IL 62702-1271
Phone: (217) 782-6302
DNR.Greenway@illinois.gov
Comments

ViktorivfsET ViktoriwagET - February 28, 2021
Where is moderator?? I'ts important. Regards.

ViktoriawvET ViktorincrET - February 28, 2021
Can I contact admin?? It is about advertisement on your website. Thank.

ViktoritlzET ViktorixriET - February 28, 2021
Where is administration? It is important. Regards.