Trailhead Information
The trail can be accessed from River Drive and the MRT in Moline and Grant Street/U.S. 67 in Bettendorf. A lift structure near Leach Park in Bettendorf will be constructed following the demolition of the old I-74 bridge.
Description
The 14-foot-wide path traverses the Mississippi River and connects the downtowns of Moline and Bettendorf, as well as the riverfront trail networks that run along both sides of the river. The ADA accessible path offers a scenic overlook with a view west toward Arsenal Island. The overlook includes a 10-foot diameter oculus made of thick, tempered glass that is safe to stand on. The entire path will be lit at night to provide safe travel accommodations after dark.
Other Information
While State Street and 12th Street are under construction in Bettendorf, bicyclists and pedestrians should watch for signage directing them through the area to get from the river bridge path to the Riverfront Trail.
Trail Managers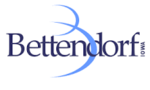 City of Bettendorf, Iowa
Parks and Recreation
Bettendorf City Hall
1609 State Street
Bettendorf, IA 52722
Phone: (563) 344-4113
blovich@bettendorf.org
Comments

Dave Fredlick - June 7, 2022
The Twin Bridges have come full circle for me. When my family moved to Bettendorf in the 1960s the bridge had a sidewalk along the side. Unfortunately, by the time I was old enough to bike that far from home the bridge had been converted to interstate. I believe that the interstate 74 project took place when I was in 5-6-7 grade. I recall biking on the interstate near Spruce Hills before the highway opened to traffic (don't tell my mom - she never knew about this. :) I haven't lived in the Quad Cities since the 1980s, but I'm looking forward to a trip this summer to check out the bike lane.