Trail Alert
Safety: Potential Flooding/Water Hazards, Open –
This trail is open, but because of its proximity to open water, wetlands, or floodplain, please use caution and be alert for water near the trail or on the trail.
Trailhead Information
There are many access points and trailheads that MRT (Illinois) trail enthusiasts can utilize throughout the Quad Cities Region. The trail parallels the Mississippi River, and there are numerous trailheads next to or near the road, such as in Sunset Park in Rock Island; Ben Butterworth Parkway in Moline; Empire Park in East Moline; Heritage Park, Illiniwek Forest Preserve, and Fisherman's Corner in Hampton; Shuler's Shady Grove Park in Rapids City; and the riverfront park in Port Byron.
Description
Running for over 60 miles from Rock Island to Savanna, Illinois, the Quad Cities' portion of the Mississippi River Trail in the Illinois Quad Cities is a continuous, flat, hard-surfaced multipurpose trail for all ages and abilities. The trail connects to many neighborhoods, shopping districts, and parks and recreation areas. Sweeping riverfront vistas are abundant all along the trail in Illinois and also along the MRT in Iowa.
In its entirety, the Mississippi River Trail -- coursing along America's backbone, the Mississippi River, from its headwaters in Itasca, Minnesota to the Gulf of Mexico -- offers approximately 3,000 miles of on-road bikeways and pedestrian and bicycle pathways for the recreational enjoyment, health, conservation and tourism development of river communities, river states, and the nation. The trail provides access and connections to neighborhoods, commercial districts, industrial areas, recreational areas, and historical landmarks at the local, state, and national level.
Other Information
Within the Illinois Quad Cities region, local municipalities such as the cities of Rock Island, Moline, East Moline, Hampton, Rapids City, Port Byron, and Cordova, as well as Rock Island County Forest Preserve Commission maintain the MRT and promote access.
Sections of the Mississippi River Trail in this region are also part of the Great River Trail (GRT), the American Discovery Trail (ADT), and the Grand Illinois Trail (GIT). The Great River Trail runs some 66 miles along the Mississippi River from the Quad Cities (Sunset Park in Rock Island) to Savanna, Illinois. The American Discovery Trail traverses the U.S., coast to coast, from California to Delaware for more than 6,800 miles across 15 states. As it loops more than 500 miles between Lake Michigan and the Mississippi River, the entire Grand Illinois Trail joins together existing and proposed state and local trails to create the state's longest continuous trail. It hugs historic canals, crosses unglaciated hills, parallels the Rock and Fox Rivers, and includes one of America's first rail-trails.
Elevation Profile
The Mississippi River Trail in Illinois is comprised of many local trails along its route. Please refer to the individual trails that are listed under the section "Show Connector Trails" and view trail postings to see their elevation profiles. [Note: some of these connector trails are trails that intersect the MRT, but are not the MRT route itself.]
Trail Managers
For more information, visit the national Mississippi River Trail (MRT) website or contact the MRT office; or local trail managers:

Mississippi River Trail
858 North Jackson
Fayetteville, AR 72701
Phone: (479) 236-0938


City of East Moline, Illinois
Parks Department
East Moline City Hall
915 16th Avenue
East Moline, IL 61244
Phone: (309) 752-1573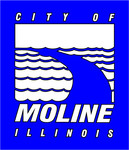 City of Rock Island, Illinois
Parks and Recreation Department
4303 24th Street
Rock Island, IL 61201
Phone: (309) 732-7275
parkrecmail@rigov.org

Rock Island County Forest Preserve District
19406 Loud Thunder Road
Illinois City, IL 61259
Phone: (309) 795-1040


Village of Cordova, IL
906 Main Avenue
Cordova, IL 61242
Phone: (309) 654-2620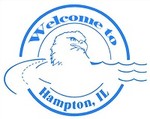 Village of Hampton, IL
P.O. Box 77
520 1st Avenue
Hampton, IL 61256
Phone: (309) 755-7165
mtoalson@hamptonil.org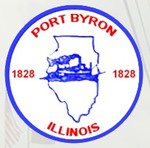 Village of Port Byron, IL
P.O. Box 438
120 S. Main Street
Port Byron, IL 61275
Phone: (309) 523-3705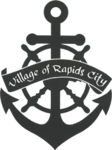 Village of Rapids City, IL
P.O. Box 134
1204 4th Avenue
Rapids City, IL 61278
Phone: (309) 496-2321
r.village@mchsi.com
Featured Videos
Suggest a video in the comments below.